© 2000 - 2002 Bavcom Technologies Incorporated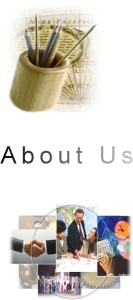 &nbspOur Mission:
&nbsp&nbspTo be one of the top Infrastructure Management and Consulting &nbsp&nbspservices provider by always providing first class service and exceeding &nbsp&nbspthe expectations of the customers and partners.
&nbspOur Philosophy:
&nbsp&nbspThrough these three divisions Bavcom Technology Inc., provides
&nbsp&nbspbest quality and services, in time and within budget.
&nbsp&nbsp

&nbspWe are accountable for our business partners success.
&nbsp&nbsp

&nbspAttitude comes first.
&nbsp&nbsp

&nbspOnly work with the best.

&nbspOur Company:
&nbsp&nbspBavCom Technology Inc. provides complete Infrastructure
&nbsp&nbspManagement and Consulting services through its three divisions:
&nbsp&nbsp

&nbspManagement Consulting Services.
&nbsp&nbsp

&nbspInfrastructure Delivery Services and
&nbsp&nbsp

&nbspGlobal Customer Solutions Centers Services.
&nbsp&nbspAll three divisions have customized partnership programs, which &nbsp&nbspinclude,&nbsp&nbspneed based customized solutions and managed services.